Dalmahoy Hotel and Country Club
We were asked to carry out removal of dead or hazardous branches on dalmahoy country club golf course. We hired in a mobile ariel work platform to complete this job as easy and as safe as possible. All our members of staff are IPAF qualified (this qualification is required to use the MEWP).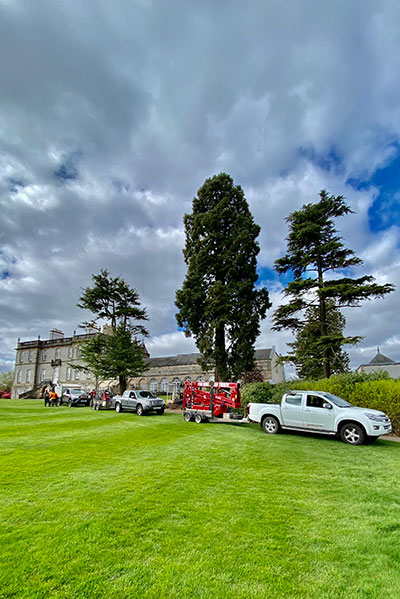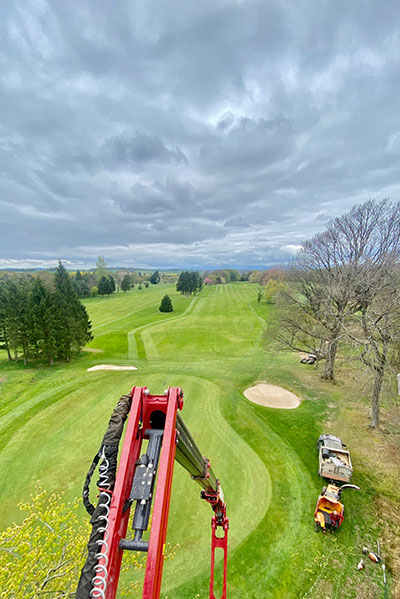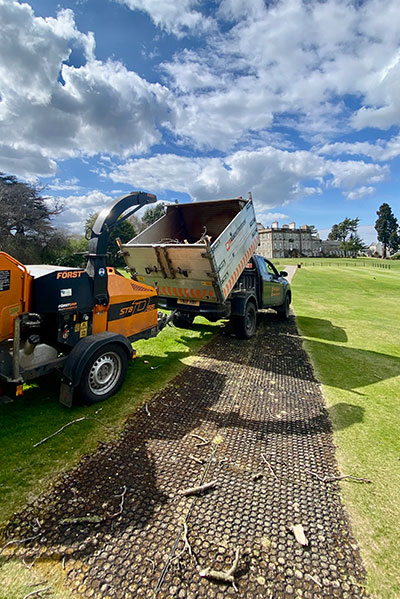 ---
Private Customer
Removal of large Horse Chesnut tree for a private customer. The tree was removed due to large branches overhanging the customer's garage. Previously, branches had fallen from the tree onto the garage. We used a HIAB lorry to lift the branches and stem safely away from the garage.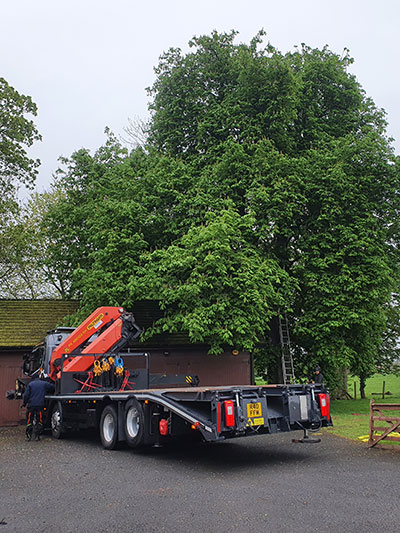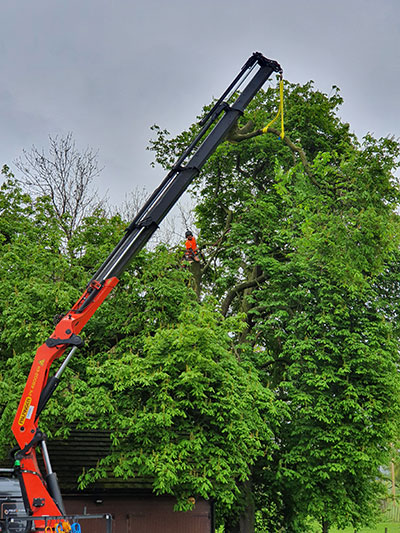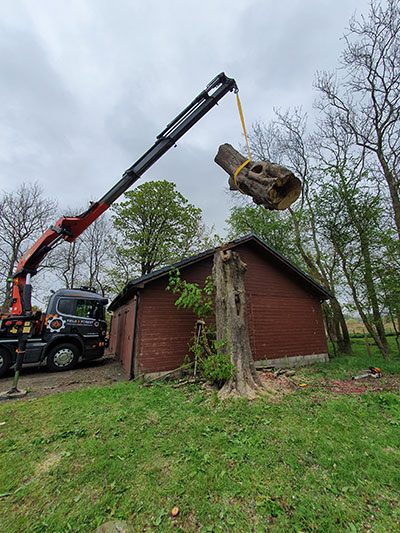 ---
Stump Removal
Alongside tree surgery. We also offer stump removal services. With the use of our Bandit SG-40, which has been designed for narrow access, we can grind out any tree stumps and surface roots below ground level. This prevents the chance of regrowth and allows for re-planting or for soft/hard landscaping.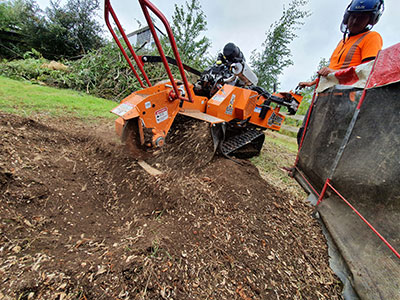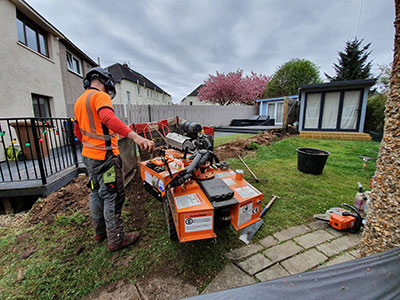 ---
Diseased Beech Tree
We removed this large diseased beech tree in Balerno with narrow access. We had to climb and dismantle the tree by lowering the branches into the garden. We used our Sherpa agri 100 which lifted the logs and branches from the back garden to the front where we loaded the logs into a trailer and chipped the branches. We use low impact machinery to minimise the damage to the area we are working in.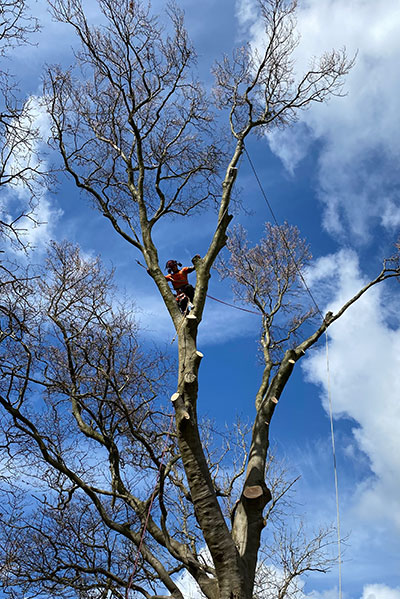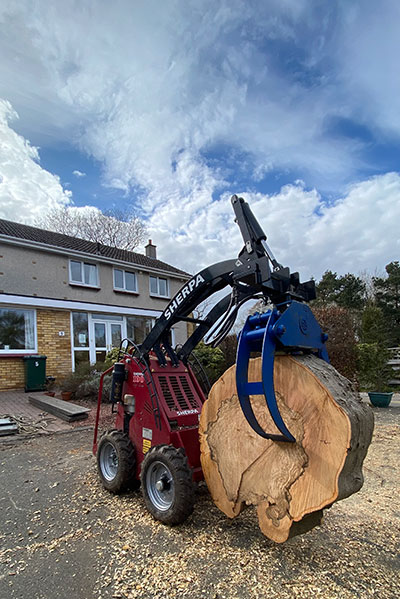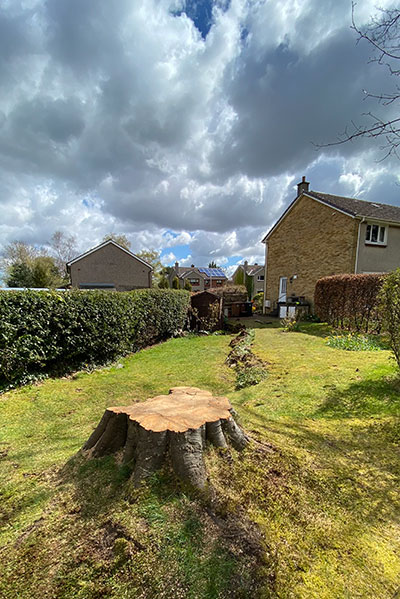 ---
Removal of large Ash Tree
Removal of large Ash tree with signs of Ash die back - This tree was leaning over a neighbouring garden and right over a summer house. The tree was climbed and dismantled. With the use of careful rigging techniques all the branches and logs were safely rigged down before being processed and removed from job site.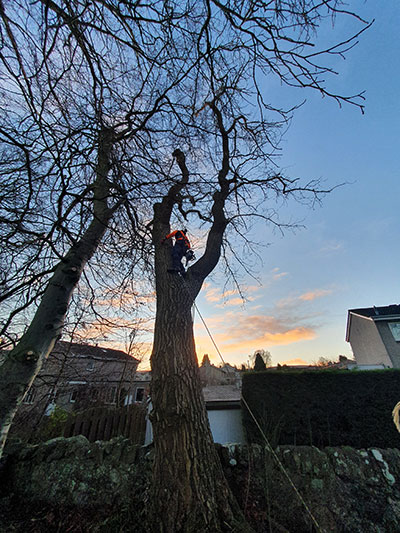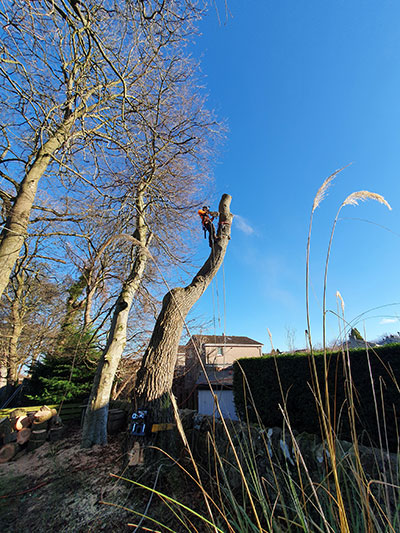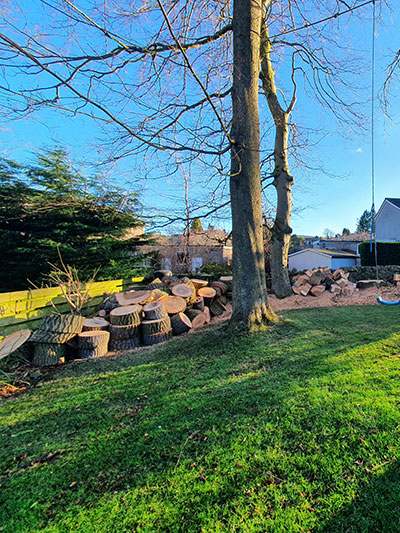 ---
Tree Planting
Tree planting job in bruntsfield (Edinburgh). We planted this Portuguese laurel hedge to provide privacy and we installed a watering irrigation system.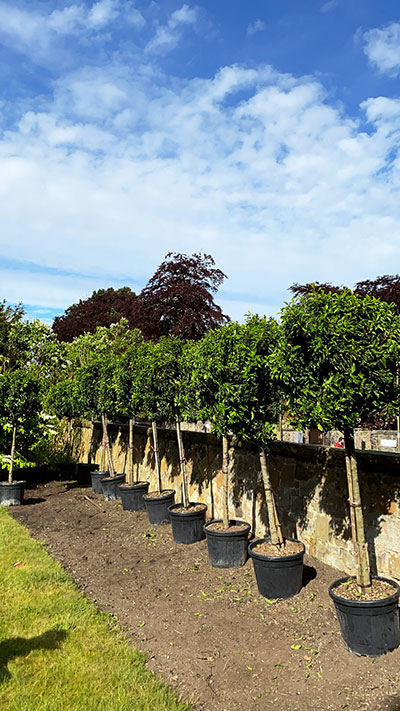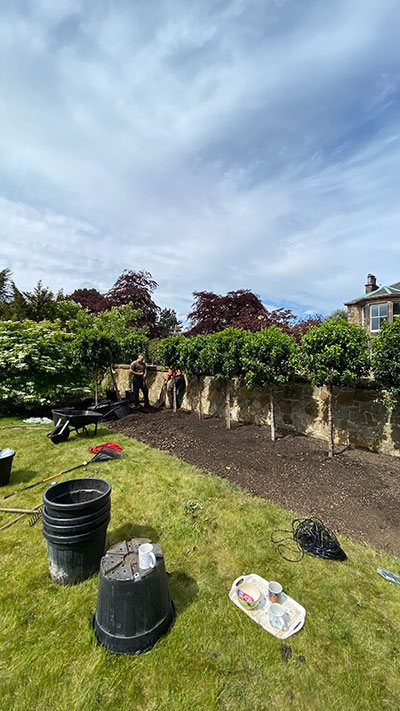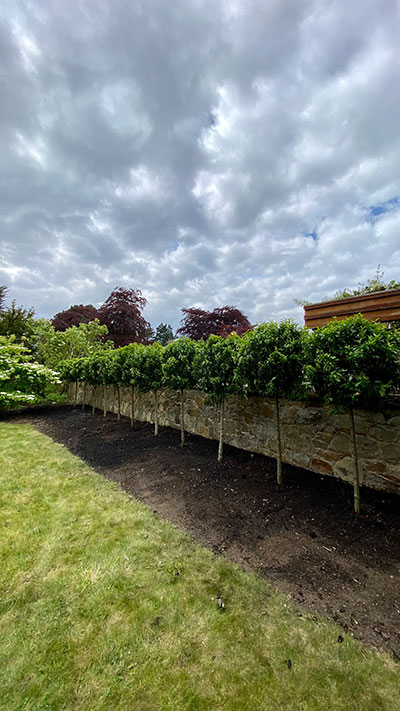 ---